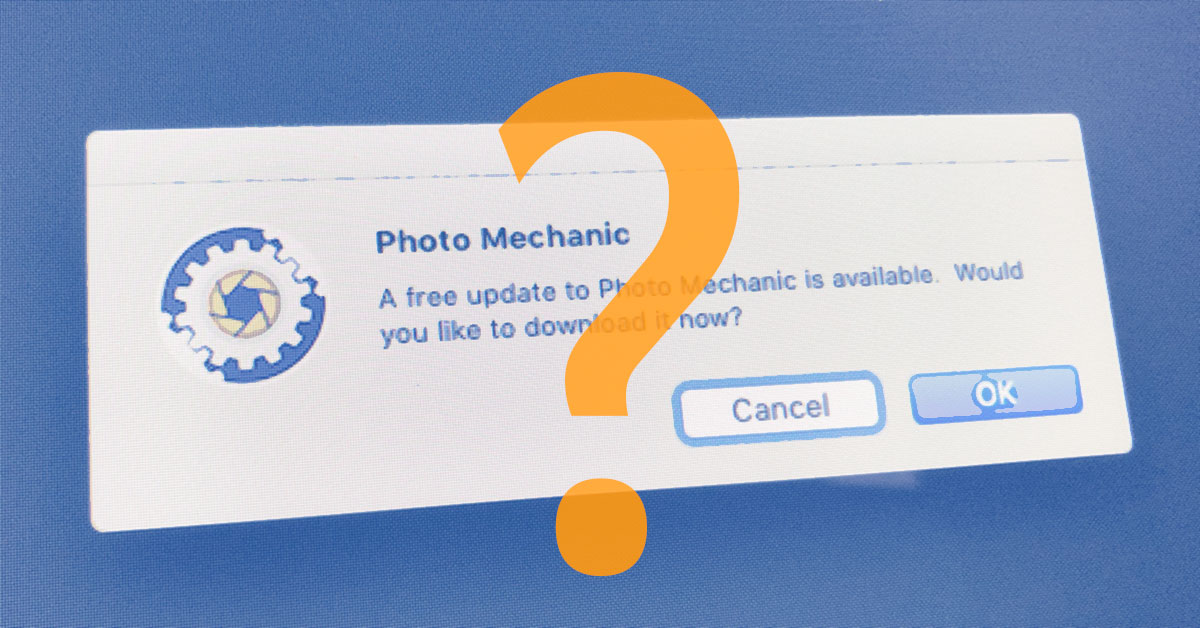 Updates, upgrades, builds and versions. An Explainer
Greetings from Camera Bits HQ! We've noticed a recent uptick in discussions across our customer service platforms about upgrades and updates, so we thought we'd put together this quick explainer for how we use these terms.
Version
Sometimes called "major version"
Photo Mechanic 4.6.9, Photo Mechanic version 5, Photo Mechanic 6 are all different versions. When the number after "Photo Mechanic" changes, that is a new version. When a new version of Photo Mechanic is released, it is always the result of a major development effort. In the case of Photo Mechanic 6, for example, the program was completely re-engineered to take advantage of modern operating systems' 64-bit performance. That's why Photo Mechanic 6 is a completely different version and an upgrade from Photo Mechanic version 5.
Upgrade
To "upgrade" means to go from one version of Photo Mechanic to a new version, like Photo Mechanic version 5 to Photo Mechanic 6. There is usually a cost involved in purchasing a new version, but there are discounts for users with valid licenses of the previous versions, and often there's a grace period for people who bought one version recently and need to upgrade to a new version.
Build
Sometimes called "update" or "service release" or just "release."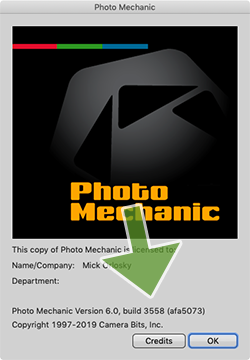 These are relatively common updates to fix small bugs, or to tweak features that were not working as expected. Sometimes they will include new functionality that would not merit a full version on its own. These are almost always free. (Note: When Camera Bits releases a build, the release notes of what was changed are posted in the Announcements forum here.) When you run into what might be a bug, it's always a good idea to make sure that you're on the latest "build" of your version, which you can do by going to Help > Software Update. You can also customize when Photo Mechanic checks for these.
Update
This is when you stay within the same version, but install a newer build, as above.
To summarize: Versions are major releases of the software, you upgrade to go from one to the next. Builds are more minor changes, and you update to get from one to the next. We hope this helps, but please never hesitate to ask us questions. We believe that strong customer service is one of the key features that makes Photo Mechanic the leading workflow advantage out there.
Happy photographing!