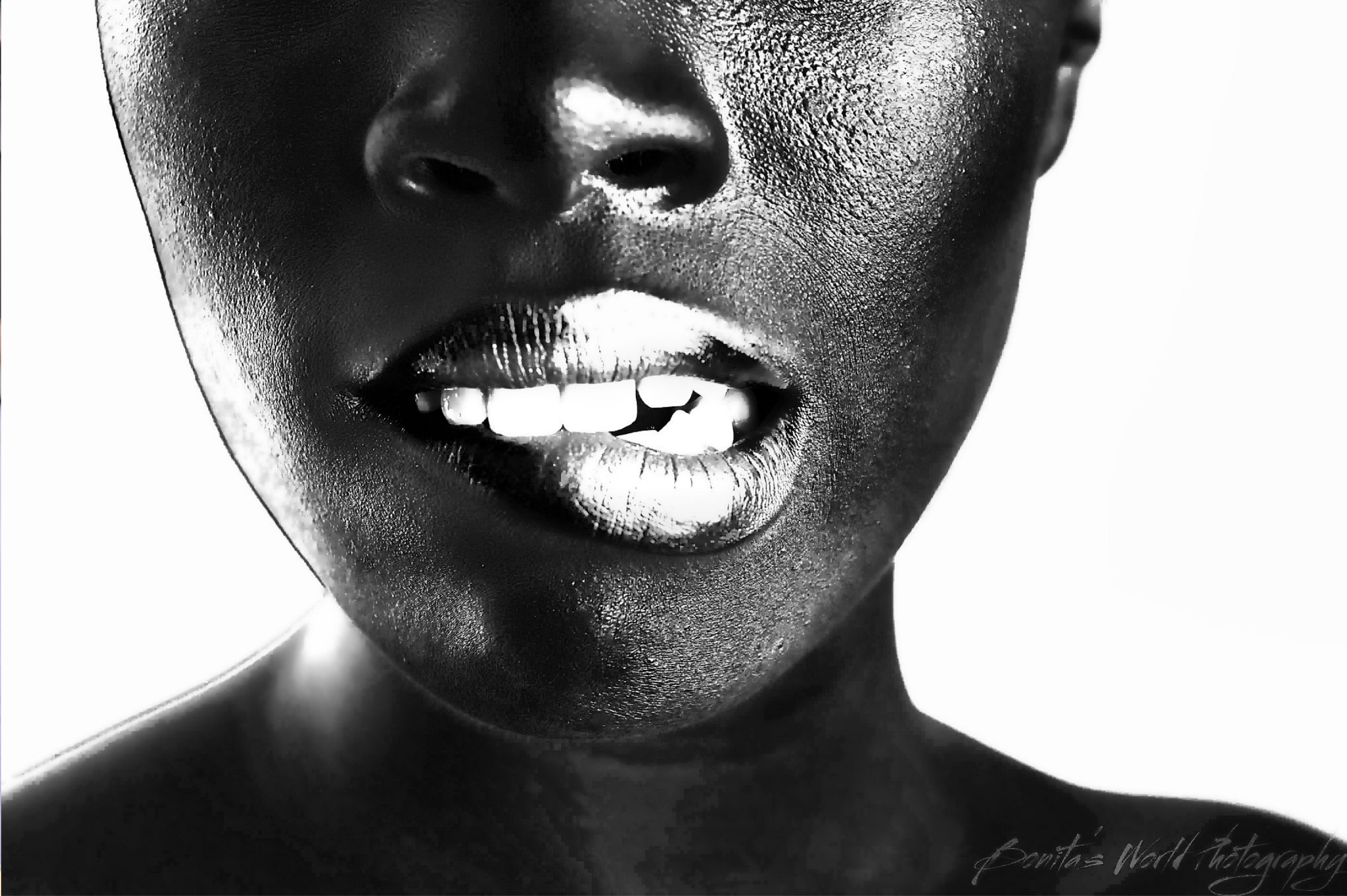 Danni Hadnott: Black Women Photographers Showcase
We've partnered with Black Women Photographers, a group that aims to disrupt the notion that it is difficult to discover and commission Black creatives, to showcase of some of their members. Founded by fellow photographer Polly Irungu, BWP is about helping Black women to get recognition, get props, and most importantly, get hired — they are dedicated to providing a hiring resource for the industry's gatekeepers. Through honest dialogue via social conversations and workshops, the platform seeks to ensure that more Black women are empowered to make the industry as colorful as it ought to be. Polly also started a COVID-19 relief fund to help support this community as they navigate the pandemic.
We admire the work that Polly and the BWP community have been doing, and we're excited to be showcasing photographers from the Black Women Photographers community here on our blog! Be sure to check out their thoughtful words, work and to connect with them! Head on over to the Black Women Photographers website to learn more about this amazing group, and if you're hiring, reach out here to see how you can get access to the database.
This time around we connected with Danni Hadnott, a professional fashion, portrait, and lifestyle photog in the New York New Jersey tri-state area. Hi Danni, thanks for chatting with us. So we've checked out a lot of your fantastic work. Do you consider yourself primarily a fashion photographer?
If you know the industry, you can't really make money at fashion – you can, but at higher levels and you really have to be commercial. So, I started to do a lot of branding and portrait so that's where the money lies. [But,] I love fashion! That's my dream. So yeah fashion, branding, and portraits.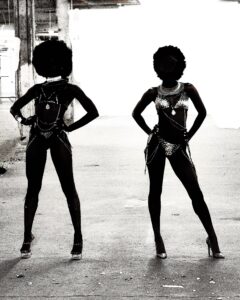 How did you get into that? It seems like a tough area to break into.
[In the past,] I worked in the fashion industry for companies like Calvin Klein Jeans, Cole Hahn, Macy's as a buyer and a planner, the business and marketing side of it. I took that, combined it with my artistic side, and started to work with small businesses. I like to say that I give them their own "fashionista moment" – we make it promotional, make it about business, but let's make it fashion, you know? That's really been a niche that I've tried to carve out. For the last year, I've been expanding it and that's what my focus is now.
It's tough going it alone these days, and it seems like collaboration is a big key to succeeding. What types of collabs are interesting to you right now?
I definitely have makeup artists. I have one or two main ones that I work with so we form a team. I'll get a client that comes in and I'll go to my [main one] because we work well together we can work together, we have that groove. It's like that with the makeup artist, the hairstylist. We're just launching our own creative service agency. I work with other photographers, too. As a photographer you have to do so many things, be a location scout, a manager, and all that, and I've been doing all that for myself, and now I can do that for other photographers as well. I definitely have some packages where I will include the makeup artist as part of it but you know that's built into pricing and for the most part, they'll just see I have people that they can hire. I'm always going to give them everything that they need to come up to have a successful shoot.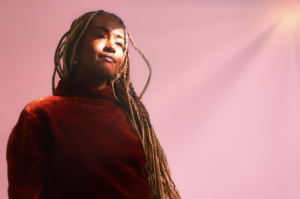 Oh wow, that's smart. Where are you at in that process? What's the name?
It's called Noir Photography Studios, and it's a partnership with Artistic Chad Photography. We have the website up and we're in the early stages of launching, and we've done a couple of projects. We just did a whole fashion event. We worked with a team of fashion designers. We're going to be working on some more projects.
That's mega!
Yeah exactly!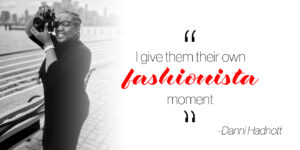 What got you started in photography? When did you first pick up a camera?
I really was inspired by fashion magazines. My mom worked in marketing, she worked for Fairchild Publications, they published WWD. We had all these magazines around the house. I loved Vogue, I loved Bazaar, I loved all that kind of stuff. I always looked at that and I thought it was beautiful but I was kind of fascinated by: How did they create these pictures?
So I started to look into that aspect of it and I found out, you know, about photographers like Irving Penn, Gordon Parks, Richard Avedon. Those are some of my favorite photographers. Patrick Demarchelier! I love them because you can see the care and the time they took. Once [I] started to look into it, I thought they really did plan those shoots out. It wasn't just – Avedon was sometimes a little bit kind of quick (snap) with what he would capture – but I love the mix of set-up and also the capturing of moments that happen.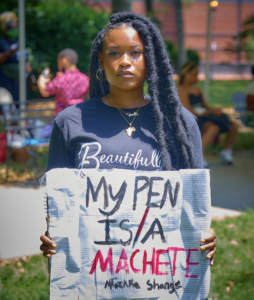 It seems like you do combine a lot of different, sometimes contrasting experiences, into your work. Where does that come from?
I think that that started my first love of photography but I also was a child of an accountant so totally I like both sides. I ended up going to school, getting an MBA, going into finance. I really always had both sides to me. I guess it was 2009 and my family and friends did this huge Italy trip. Right before that trip, I was like: I'm going to capture the best pictures! and I went to B&H and I got my first DSLR Canon XSI, I think it was like 1600 ISO! I got a Tamron lens, I'll never forget, 18-300. I took that camera I had never used, I learned it on the trip. It was the best! This is really what I want to do.
I ended up end up getting laid off that year because there was a recession here and I went to photography school. I went to ICP here in New York and I took tons of classes and just learned so much. I had some other friends starting out as bloggers and we were able to get into shows I really had no business being at, like Bryant Park, Lincoln Center just because I really wanted to be there and went in and got some experience shooting runway. I knew then that I wanted to be a photographer.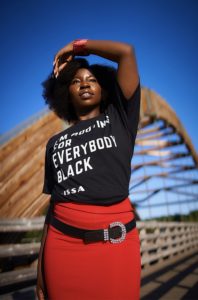 Let's bring it back to the present day. When you go to plan out a fashion shoot, what is your process like?
We have a client coming in, we're doing pictures for her business and the first thing I do is really just find out what's the purpose and then I get some inspiration and I talk to them about what they feel like their inspiration is. I will do a Pinterest board but then there's also a program called Milanote which I use. You can put your inspiration in there, you can put notes in there, you can set up all your people. That's where you can see the planning side comes. I'm a little bit more organized, I would say, than a normal photographer. I love that program,
Do you ever run into creative disagreements with clients? How do you work through them?
I go back to my [media] buying experience because as a buyer you always had your own opinion, but it was always about what is the bottom-line, what's going to sell, what was your customer looking for? I think that I'm not a traditional artist in that if you don't take my opinion, if you want to do something little bit different, then I will work with you. Like, I don't have to have my own way, and I think that helps me to be the best partner with clients especially because I want them to get what they want.
And, of course, now I want to ask you about your experience with Photo Mechanic.
The best part of it is the quickness like how quickly I can pull files up and we're working on them. I'm on a Mac and we go into Capture One and I'm going to Lightroom and it's the pulling in. Without Photo Mechanic, you know, it just takes so long but being able to pull that up, cull down, and use code replacements and rename [files]. It's made a huge difference. It's cut my processing time in half.
So good to hear! That's why we do it! Thank you so much Danni!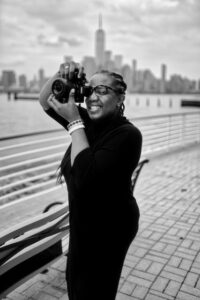 Check out Danielle's main site at
dannihadnottphotography.com
And her IG is must-follow:
instagram.com/dannihphoto
If you need creative services help, see what Noir Photography Studios has to offer:
noirphotographystudios.com/
This post was brought to you by Camera Bits, the makers of Photo Mechanic. To save yourself time culling and managing your photos and metadata, try Photo Mechanic free for 30 days here!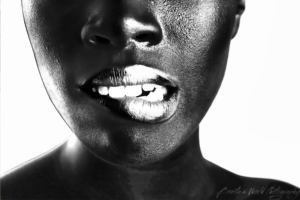 Enjoyed the interview? Go HERE to read more interviews with the wonderful women in this Black Women Photographers series!