Camera Bits Black Friday Sale
For Googlers, info on any current sales or promotions will be in our store 🙂 Or, check out the current blog posts.
(Note: The 2019 Sale is now over. We hope you got Photo Mechanic)
Exciting news,
the Camera Bits Black Friday Sale starts November 27!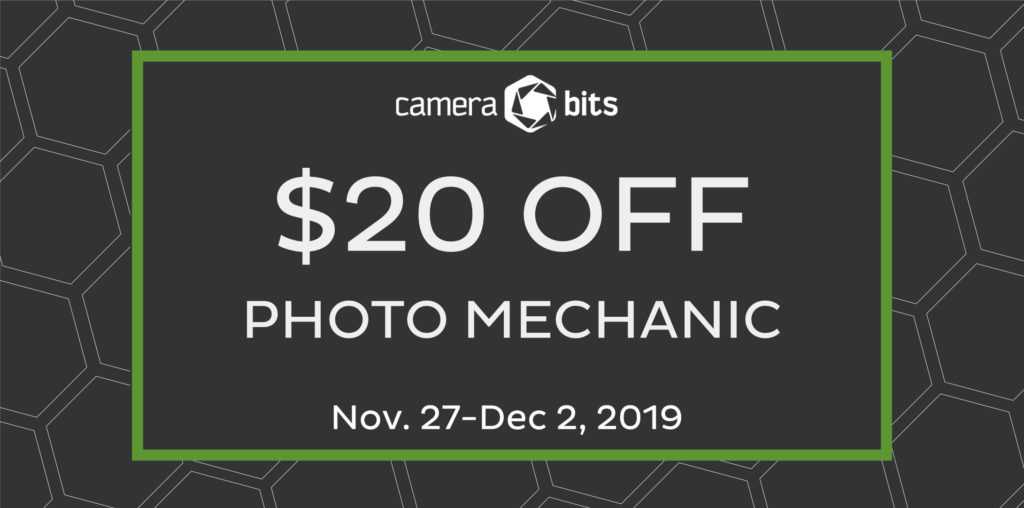 We are excited to offer a discount of $20 off a new Photo Mechanic license, and $10 off an upgraded license. This sale is valid worldwide, starting at 12:01 A.M. U.S. Pacific Time on Wednesday, November 27. At 11:59 P.M. (U.S. Pacific time) on Monday, December 2, the sale will end.
Discount pricing for both a Photo Mechanic license and an upgraded license will be automatically added to your cart upon purchase in our online store. There is no promotion code to add during checkout. 
To stay up to date on future announcements, subscribe to our newsletter and follow us on social media!