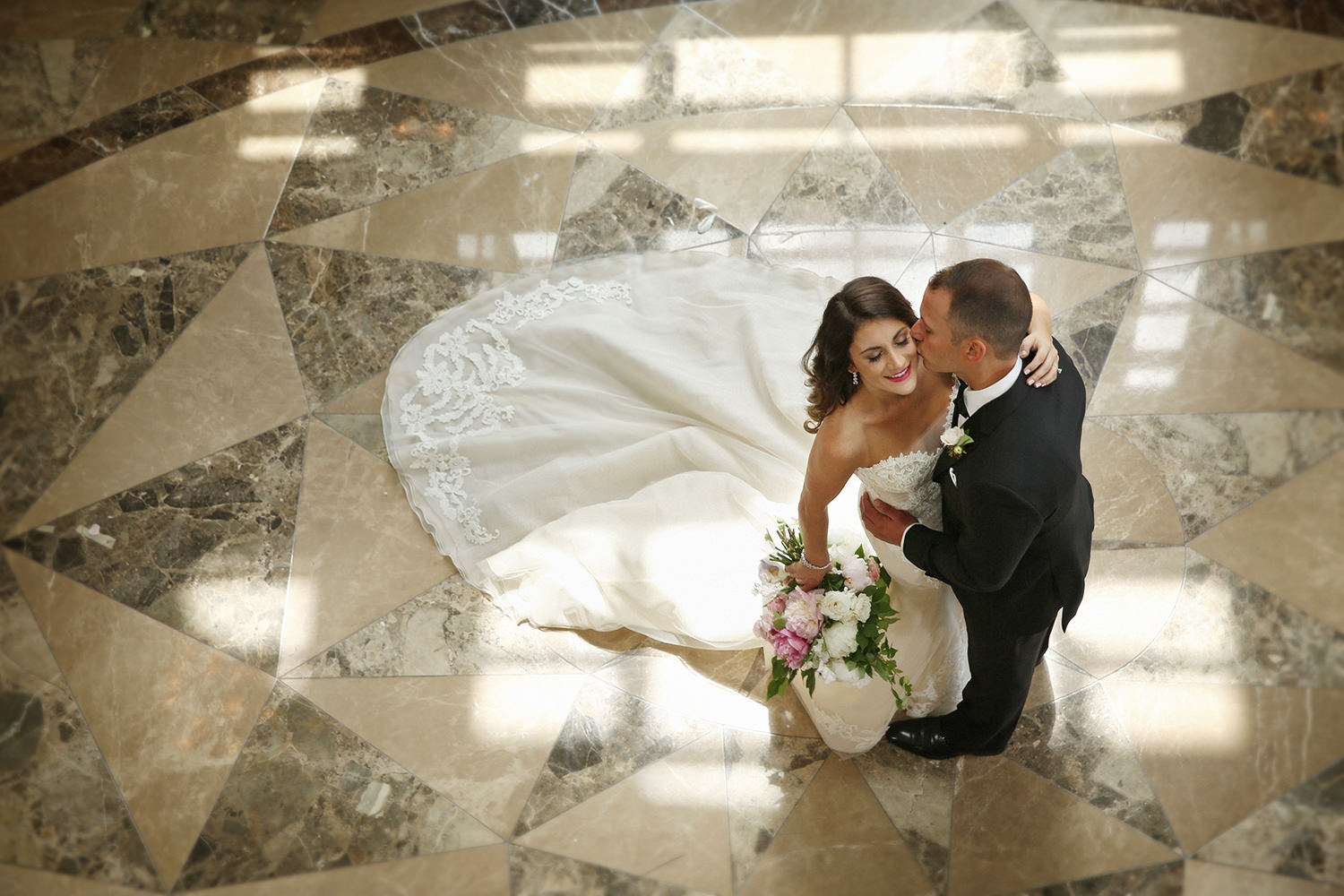 5 wedding photographers to check out this week
There is an endless list of amazing wedding photographers out there, and many have their own unique style and approach. Whether they capture moments on the fly, compose fine art images, or travel across the world with their clients, they all capture stunning shots of their couples. Below is a list of five awesome photographers whose photos we have been ogling lately. Check them out and let us know what you think!
Bob Davis didn't get his start with shooting weddings, but he's been passionate about photography since he was a kid. He first fell in love with photography through his high school newspaper. He then followed that passion throughout college and beyond. After graduation, he worked for a couple newspapers, including the Chicago Sun Times for 14 years. He photographed Michael Jordan's entire career with the Chicago Bulls, rode on a Harley with the Hells Henchmen, and traveled the world for human interest projects.
Now, Bob works as a team with his wife Dawn, who left her accounting job to join forces with her husband as Creative Director. Dawn is the visionary behind each photograph. Her design is the final chapter in the storytelling that begins with Bob. They love what they do, and it definitely shows. They travel all around the world to photograph weddings and speak at conferences, and they've photographed many elite celebrity weddings and events. Their passion for their work and each other shines through in the beautiful shots they capture for their clients.
Jordan and Amy Demos are a husband-and-wife team based out of Arizona. These high school sweethearts were previously teachers at an elementary school before they made the decision to work full-time as wedding photographers.  They worked hard during nights and weekends to learn and grow their photography business. After some hard work and long hours, they committed to wedding photography full-time, and haven't looked back. Their work has been featured in People magazine and Martha Stewart Weddings. They speak at top national conferences and hold workshops to help other photographers with their businesses.
Kenny Kim is a destination wedding photographer based out of Chicago, a city he loves for its culture and architecture. He has always been fascinated by the visual arts, especially the connection between art and photography. He's been able to combine his two passions of travel and culture with destination photography. He likes that he is able to spend more time with couples while traveling to their weddings, establishing a more personal connection with them along the way. This shines through in the photos with his clients. In 10 years, his studio has quickly grown into a nationally recognized studio, photographing over 200 weddings and events. Aside from his photography, he has also written two books to help photographers hone their craft: Wedding Photographer's Planner & Digital Wedding Photography Photo Workshop.
Lisa Mark is a fine art wedding photographer based out of Toronto, Canada.  She has over 10 years of experience photographing weddings and loves to create romantic and evocative wedding imagery for her clients. Her hard work and experience haven't gone unnoticed by her clients who clearly love her work. She was also voted Canadian Photographer of the Year in 2014 and Best Photographer in Ontario by the Canadian Wedding Industry Awards. Aside from shooting in Canada, Lisa also loves traveling to beautiful locations for destination weddings, particularly in Canada, Europe, and Asia. Her weddings have been featured in publications, including Junebug Weddings, Wedluxe, Weddingbells, The Wedding Co., The Knot, and more.
Kim Smith-Miller is a wedding photographer based out of our very own city: Portland, Oregon! She describes her photography style as "organic, modern, and photojournalistic with an emphasis on non-intrusive documentary".  This photojournalistic approach really shines through in her work. When looking at her photos, one feels like they're being transported right into the middle of the celebration. When she's not photographing weddings, she goes on adventures around the world, and on cozy days, she hangs with her cat and a cup of coffee.
Know a photographer that deserves a shout-out? Let us know on Facebook or Twitter!